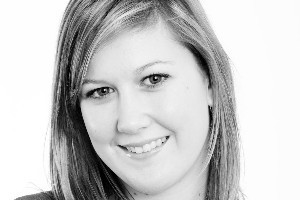 Two New Zealand women who fell gravely ill while on holiday in northern Thailand have spoken out about their experience and the death of their friend and fellow traveller Sarah Carter.
Emma Langlands, Amanda Eliason and Ms Carter, all 23, fell ill on February 3 while staying at the Downtown Inn in Chiang Mai.
The trio were admitted to hospital where Ms Carter died of heart inflammation a day later.
Ms Langlands and Ms Eliason have written about their ordeal on a website started by Miss Carter's family to warn people of the dangers of travel in Southeast Asia.
They said they arrived in Chiang Mai on the evening of February 2 and took a taxi to their "clean and comfortable" accommodation before visiting the night bazaar and eating at an indoor food court.
"Amanda ate a chicken pita kebab, and Emma and Sarah ate red pork curry.
Both Amanda and Sarah drank a passionfruit shake. Later at the hotel, we drank the bottled drinking water provided for us," they said.
"We woke up early on 3 February, and within half an hour of each other, all fell ill. We called a doctor to our room mid-morning."
Their health improved in the afternoon and they ate food provided by the hotel, but took a turn for the worse that evening and were admitted to hospital about midnight.
Ms Carter was one of seven people to die in similar circumstances in the northern Thai city, including a guest in the room next to theirs.
Early reports suggested her death was caused by toxic seaweed, but food-poisoning tests were inconclusive.
An elderly British couple, a Thai tourist guide and a Canadian man died after staying at the same hotel or using its facilities, while two other women died in similar circumstances within one month.
Thai authorities have denied the deaths were linked.
Ms Carter's parents, Anna and Richard Carter, previously said they were launching the website thailandtraveltragedies.com to list all fatalities and serious illness of visitors to Thailand, as well as providing health and safety advice.
Easter had been a difficult time for their family, Mr Carter said.
"Fortunately we've had a lot of family around, which has been comforting, but it has been very hard," he told Fairfax Media.
He said he was pleased his daughter's friends had allowed him to share their story.
"If we'd known then what we know now, we would have discouraged Sarah from going."
- NZPA