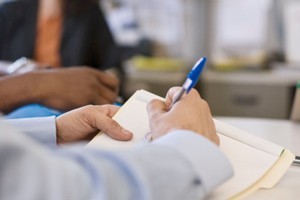 With the uncertain economy, organisations have been asking employees to do more while forgoing personal perks and professional development.
But INSIDE Executive Recruitment director Dale Gray said employers could still maintain a good workplace culture if they managed staff well.
"Good organisations can use this situation as a means to unite culture. It is like, 'we all dig in, in a Kiwi way. When the going gets tough, the tough get going'," Gray said.
The economy is expected to continue to challenge workforces to achieve their target goals. But Gray said workers still expected some return for their careers.
"When resource is relatively thin, make sure the way you incentivise staff is tailored and targeted," said Gray.
"Firms that have used an 'ocean wash' effect of saying, 'we're going to do this for all our people' - that doesn't really work in today's society. Everybody has different needs, wants and motivators."
Managers need to tap in to what drives each employee to be excited about their work. To find out, Gray said you could simply ask. But managers should keep asking subsequent to employment because what energises an employee can change over time.
Younger people might enjoy workplace social events whereas flexibility might become much more important for workers with young families. Incentives such as remuneration may not be as effective as workplace flexibility, leadership feedback or mentoring to some.
"There are tools and techniques that organisations can use to find out what the hot buttons are for somebody. And then apply resource to those hot buttons."
Sometimes the simplest things can be the most important. Someone's workstation is where they'll spend most of their day - giving the employees some autonomy to select where they sit can increase engagement.
In today's economy, Friday drinks may have been cut back. But some sort of office socialisation can be helpful. "Team activity is always important because you spend a lot of time with them and you need to understand what makes them all tick."
New Zealand has an advantage in creating positive workplaces because most firms are small to medium size.
But Gray said a key to creating a good workplace culture with small groups was to make sure everybody was true to themselves. "When they're in work, they should be the same as when they're out of work. It can get tough at times, but have a bit of fun and have a laugh."