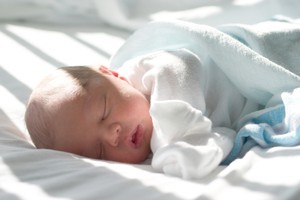 Parents have again been warned about the dangers of sleeping with their babies after the deaths of four Bay of Plenty toddlers.
Rotorua coroner Wallace Bain has found four babies, one aged two weeks and three aged four months, died in separate incidents but all as a result of unsafe sleeping practices.
Releasing his findings, he suppressed the identities of the babies and their families and made no criticism of the parents' care of their infants, two from Rotorua and two from Tauranga.
He is calling for the Government to provide more education to avoid other tragedies.
"The deaths are unnecessary and in my view, in most part, avoidable," he said in ruling all four deaths were caused by "accidental asphyxia with unsafe sleeping arrangements".
For more articles from this region, go to Rotorua Daily Post