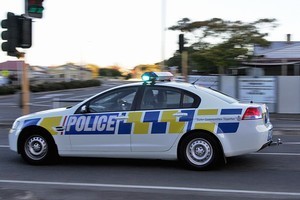 Police have named a young driver who crashed and died after refusing to stop at a police checkpoint in the Far North on Saturday night.
He was John Bowman Yates, 22, of Taipa, 30km northeast of Kaitaia.
Police said Mr Yates was the only occupant of a car which failed to stop at the alcohol checkpoint in Taipa about 3.30am.
Inspector Clifford Paxton said Mr Yates took off at speed and was pursued by police, who found him a short distance later crashed into a power pole.
Firefighters cut him from the wreckage but he died at the scene.
Mr Paxton would not say if alcohol was involved.
Inspector Peter Raynes, of Whangarei, said police were in a difficult position over drivers who failed to stop.
"Ultimately, the onus of responsibility rests with the offending drivers," he said.
"Drivers who flee from police put themselves and innocent road users at immense risk."
Mr Yates' death brought the weekend road toll to five.
Stratford mother Ayesha Bartle, 30, died after her car rolled near the Mangawhero Bridge, south of Raetihi at 9.30am on Saturday. Her two children were in the car with her but were not seriously injured.
About an hour later an 18-year-old driver died when his car hit a tree in Hamilton.
A 19-year-old woman died in Christchurch on Saturday morning when the vehicle she was in crashed into parked cars, and another person was killed in a two-car crash in Nelson on Saturday night.
- NZ HERALD STAFF, NZPA