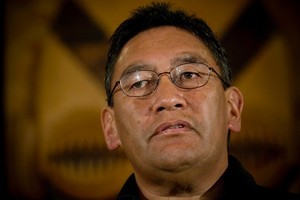 Former Maori Party MP Hone Harawira says he has come up with an agreement with the Green Party to cast his vote in the house in his absence.
Harawira said he had an agreement with the Maori Party following his departure for them to cast his vote when he was unable to be present in Parliament, however as most of his votes are more aligned with the Green Party, the Maori Party asked if he wanted to transfer the right to cast his votes to the Greens.
"Having spoken with the Greens I am happy to say that we have reached an agreement whereby they cast my votes and ask any questions that have been allocated to me, when I am unable to be in the house," he said.
"I am grateful for their support because it means that I don't need to be in the house for every vote on every reading of every bill, amendment and motion, although as with the Marine and Coastal Area Bill, I will ensure that I am in the house for all major bills affecting Maori."
- NZ Herald staff