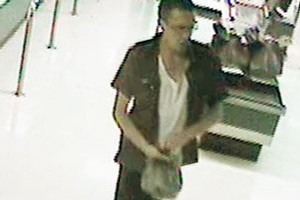 A woman who visited a "person of interest" leading up to the brutal murder of a Wellington man may hold key information on who committed the crime.
Mathew Hall was stabbed to death in his bed at his Johnsonville home on February 15.
Police are appealing for people to report sightings of Petone man Timothy Parlane, 27, around the time of the murder.
Mr Parlane - who police say went by several names - died when he was hit by a train on March 5 after being questioned by investigators.
Officer in charge of the investigation, Detective Senior Sergeant Dave Thornton, says police are also looking for a woman who visited Mr Parlane on Valentine's Day at around 11pm - about a day before the murder was carried out.
"We are aware that a woman visited Mr Parlane at his Petone address on the night of Valentines Day at around 11pm, we want to know who this woman was and we urge her to contact us.
"We're asking members of the public to cast their minds back to the day Valentines Day and next day Tuesday 15 February 2011 to recall if they saw Mr Parlane anywhere in the wider Wellington area. We are aware that he went by other names so we hope the photo released may trigger someone's memory if they did in fact see him."
Mr Parlane lived in Awa Street, Petone and was known to shop in the Petone area, police say.
They have released photographs of his belongings, including a Nissan Primera, a shoulder bag and a cell phone similar to those Mr Parlane was using on February 15.
Police previously called for sightings of a dark grey Nissan Primera seen near Mr Hall's house around the time of the murder, along with CCTV footage of Mr Hall shopping on Valentines Day.
Mr Thornton says details on Mr Parlane may provide important clues to the murder case, but more information was needed.
"It's important to note though that he is not the only person of interest to us and our investigation very much remains an active one."
Mr Hall worked as a consumer consultant for Capital & Coast DHB's alcohol and drug services and general adult mental health services and sang in a metal band.
To give information on the murder of Matthew Hall, phone 0508 BRODERICK or email OpBroderick@police.govt.nz.