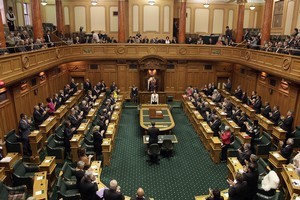 A Labour MP and a National Party-aligned blogger have joined forces to object to the Government's frequent use of urgency to push legislation through Parliament.
Labour MP Grant Robertson released figures on the use of urgency since 1999 which showed in its first two years National pushed 17 laws through without allowing public submissions - compared to the four or five each term when Labour was in government.
Urgency extends the sitting hours of Parliament, allowing the Government to get more legislation through. It allows a government to easily bypass the select committee process, where the public give views on law changes and MPs iron out problems in the bill.
Is the Govt pushing through laws too quickly? Here is the latest selection of Your Views: