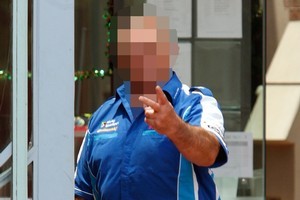 A multi-millionaire businessman lived a double life - he was also an underworld kingpin at the top of a P ring.
Despite attacking the integrity of the senior detective investigating him, the 63-year-old man was found guilty of 24 serious charges at the High Court in Auckland yesterday.
The charges included conspiracy to manufacture and supply methamphetamine, as well as supply of methamphetamine, cocaine, cannabis oil and Ecstasy.
He was also found guilty of supplying more than 2kg of methamphetamine worth $2 million.
The North Island man - who has name suppression because he is also facing other serious charges - was also found guilty on money laundering charges, but acquitted on 29 other drug and money laundering charges.
The jury took nearly five days to reach its verdicts after hearing six weeks of evidence.
Despite the High Court victory yesterday, police now face another battle to confiscate millions of dollars of assets belonging to the crime boss.
Assets and cash worth more than $10 million have been restrained.
The Crown was granted freezing orders on $865,720 in cash found during police raids, two lifestyle properties with a combined value of $1.1 million, a $750,000 West Auckland home and a $630,000 inner-city apartment.
Two late model Ford Falcons and a fishing boat were also seized.
But the freezing orders were granted under old laws which means the police will have to prove "beyond reasonable doubt" the assets were profits of criminal enterprise - even though the 63-year-old is guilty.
The new Criminal Proceeds (Recovery) Act allows police to confiscate unexplained wealth from suspected criminals without having to prove any offence has been committed.
Police now have to prove only to the much lower threshold of "on the balance of probabilities" - essentially placing the onus on defendants to prove how they paid for something.
The wealthy businessman, whose interests include a franchise of a building supplies chain, orchards and property development, was the main target of Operation Jivaro, led by Detective Sergeant Lloyd Schmid of the Auckland drug squad.
He was arrested in December 2008 after a six-month inquiry in which police tapped his cellphone, bugged his car and tailed him.
At the time of his arrest, police said he was "a very significant figure" in the methamphetamine trade.
The tapped phone calls revealed codes were used when the businessman spoke about drug deals - "gearboxes" were methamphetamine.
Bugged conversations in his Ford 4WD were more frank - and in some cases sexually explicit.
A young Asian woman was heard talking about 23 "sets" of pseudoephedrine being smuggled into the country. A "set" is 1000 tablets of the Class C drug, which is the main ingredient of P.
The jury also heard conversations of a sexual nature between the two.
But the businessman vigorously defended the charges..
A core part of his defence was a personal attack on Mr Schmid, who was also the officer in charge of Operation Manu, which busted a P ring running from the VIP lounges of SkyCity casino in 2006.
During the Operation Jivaro trial, defence lawyer Murray Gibson questioned whether Mr Schmid had been the subject of an internal police inquiry into allegations he spoke to an informant inappropriately.
Crown prosecutor David Johnstone objected to the question and later told the jury that the inquiry cleared Mr Schmid of any wrongdoing.
"There was no impeachment of his character, quite the opposite," he said. "He is a police officer who acted with integrity."
The businessman was remanded in custody until his sentencing in May, when he can expect to receive a long prison sentence.
His wife was also found guilty of two charges of money laundering a sum of $250,000. She was granted bail, in part, because she may qualify for a sentence of home detention.
The couple have two young children.