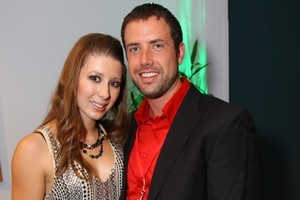 Millionaire entrepreneur Seeby Woodhouse has appealed against a conviction for driving at a dangerous speed after allegedly being clocked at 174km/h in a 100km/h zone.
The application, by his lawyer Dafydd Malcolm, came as the Orcon founder recovered from a mystery infection that caused him to lose a kilo a week for 12 weeks.
Woodhouse's car was allegedly snapped by a speed camera in 2009 near Taupo.
He said he appealed against the prosecution for two reasons.
First, the photo did not identify the driver and he had sometimes lent his car to other people. He said if it was him driving he did not remember the incident.
Second, the camera did not have a certificate of accuracy at the time the photo was taken as it should have.
The decision, heard in the High Court at Hamilton, was reserved.
Woodhouse said his illness had sapped his energy.
"My doctor's pretty sure it's some sort of bacterial parasite, probably water-borne, from stagnant water or something like that."
He said he probably picked up the bug while overseas last year. He was treated with a course of antibiotics last month and was feeling much better.