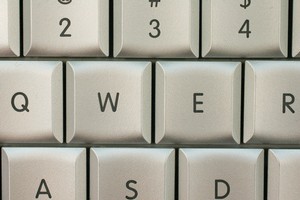 An email row between a Northland councillor and a self-appointed watchdog ended with the colourful message: "F*** off Des".
Far North District Council member Di Maxwell sent the message to Des Mahoney after what she claims was nagging from a known troublemaker. Unrepentant, she said she would send a similar message, but without such colourful language.
The email was sent after Mahoney last month asked why the council was late in filing its end-of-year financial reports. After some back and forth, Maxwell sent the three-word riposte.
She said she wouldn't usually use that sort of language but Mahoney's exhaustive questioning had forced her to the end of her tether. "He bugs me constantly in my role as chair of the audit and finance committee. In the end, I'd had enough."
She said she sent Mayor Wayne Brown an email asking how to deal with someone like Mahoney and he had advised her to tell him where to go.
Mahoney said he was not offended but was concerned about some council practices.
"If she had a few picks at me then fair enough. I'm a big boy. Jafas down in Jafa country probably don't use that term very often but it's in the dictionary now, the words f*** and off.
"To tell someone to f*** off is a regular occurrence in the North. Wayne Brown - he's told me to get f***** and I've told him to get f*****."
Brown said the issue was between Maxwell and the ratepayer. "I didn't suggest other people make use of those languages. That's their decision. I'm not responsible for other people's behaviour."