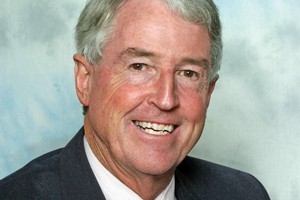 West Auckland local body politician Warren Flaunty has confirmed he was the driver of one of two vehicles in an accident in which a motorcyclist died.
Blair Titmus, 35, was fatally hurt last Saturday after his motorcycle and a right-turning car collided on Hobsonville Rd and he was run over by another vehicle. He died at the scene.
Mr Flaunty said: "The incident was attended by the police and is under investigation by them.
"It is not appropriate that I make any further comment until the police investigation has been completed and they have determined what further action, if any, will be taken."
Mr Flaunty, who would not comment about the accident when approached by the Herald on Thursday, is the country's most elected local government politician. Last year he was elected to the local boards of Rodney, Upper Harbour and Henderson and re-elected to the Waitemata District Health Board and the Waitakere Licensing Trust.
Yesterday, he contacted the Auckland Council and his district health board about the accident.
Auckland Mayor Len Brown said it was a very serious matter.
"It is important the police conduct their investigation thoroughly and council follows due process," Mr Brown said.
Mr Brown has no legal powers to stand Mr Flaunty down. The politician can only lose his local board roles if convicted of a criminal offence carrying a prison sentence of more than two years.
Waitemata health board chairman Dr Lester Levy said: "The board takes these matters very seriously, but until the police complete their investigation, it would be inappropriate to comment or act on speculation."
Acting Sergeant Colin Nuttall of the Waitemata serious crash unit had no comment - while the matter was being investigated- about whether Mr Flaunty "was or was not in the crash".
He said investigations of fatal accidents typically took six weeks to four months to complete.