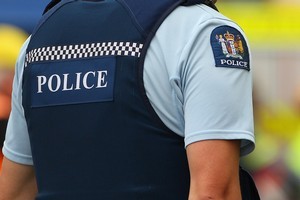 Two estranged lovers chatted over a late evening bottle of wine by a picturesque Hamilton lake in an attempt to rescue their strained relationship.
But their rendezvous turned sour - and the man's face was seriously lacerated, he narrowly avoided crashing his expensive car into a police station and the woman spent a night in the cells before facing a charge of assault.
The 52-year-old woman, a manager, made a brief appearance in Hamilton District Court yesterday morning charged with assaulting a man using a wine glass as a weapon.
She was granted name suppression and released on bail.
Hamilton senior sergeant Gill Meadows said police were alerted to the incident about 10pm on Monday when the BMW car the couple were in mounted the footpath and came to a halt centimetres from bollards outside the front doors of the Hamilton central police station.
"It turns out an estranged couple who had enjoyed a short, volatile relationship, had held a reconciliation meeting in the car near the Hamilton Lake, but things had not gone so well," said Ms Meadows.
She said it appeared the man started the car to drive the woman to where she needed to go while she was holding two wine glasses.
"She has then smashed one of the glasses into the man's face as he was driving, causing several cuts, and he has tried to put her in some sort of lock all while the vehicle is moving."
The man drove his car at speed to the police station, ran up on to the footpath - narrowly missing the bollards - and started blowing the horn.
Ms Meadows said police officers heard the commotion and rushed outside to investigate.
"What we encountered certainly was not one of the scenarios we had been thinking of," she said.
"The woman was charged with assault with a weapon. If you were watching a B-grade sitcom this would no doubt have appeared quite humorous, but domestic violence is not funny and the situation could have ended far worse than it did."
The woman was arrested and spent the night in police custody.
Community magistrate Ngaire Mascelle yesterday gave her interim name suppression after her lawyer said she wanted her employer to find out what had happened from her and not "through other means" pointing to reporters present in court.
She was remanded without plea and bailed on the condition that she does not drink alcohol.
The woman was also ordered by the court not to associate with the victim.
She is to reappear in the Hamilton District Court on May 3.