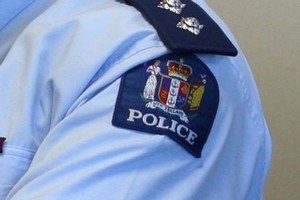 Police patrols are keeping a high level of security in the cordoned off areas of central Christchurch with on-going checking of documentation.
Superintendent Andy McGregor, officer in charge of Operation Earthquake, said there had been relatively few instances of dishonesty offending or reports of inappropriate access through the cordon.
He believed the high security presence had kept crime at bay.
"This high level of security is reinforced by the excellent work being done by army personnel and engineers in securing buildings in the zone," he said.
But driving around the city remained hazardous and police were reminding all drivers to continue to take extra care and keep speeds down, particularly in areas where there had been significant damage to roads.
Some areas still had 30km/h speed limits in place and conditions could change quickly as repairs were made and traffic flows altered.
"We all need to keep taking that extra bit of care when driving anywhere around the city, and remain mindful of how unstable many of the roads and bridges could be," said Mr McGregor.
To avoid further damage to the city's roads, a there needed to be a limit on vehicle speed and weight, he said.
Civil Defence had put a weight restriction of 3.5 tonnes on heavy vehicles.
The Christchurch City Council had specified a route that heavy vehicles should take between the central business district and the Burwood landfill at Bottle Lake Forest.
Directions for the route were available at www.police.govt.nz
- NZPA