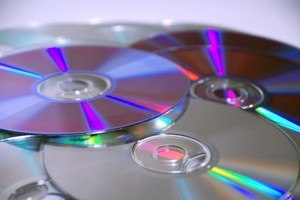 A film producer has slammed the actions of two mothers allegedly selling pirated DVDs outside a South Auckland school and a church.
Producers for the Samoan film Tautoga Gausia (Broken Promise) say they have fielded dozens of calls from New Zealand reporting people selling pirated copies.
Broken Promise was made and produced at South Seas Pictures in Samoa.
Hundreds of thousands of copies have been sold overseas and it retails in New Zealand for $30.
Places where pirated copies are allegedly being sold include small shops, local markets and even church carparks in and around Auckland.
One of the producers of the film, Taufau Gardenia Aukuso, said she had been made aware of two women who had been selling pirated copies for $15 outside a Catholic primary school in South Auckland. "[My sources] say they are parents of children at the school. When they come to pick their kids up at three o'clock, they park up and sell them out of their car boot."
In another incident, buyers in Christchurch reported getting copies for $3 - complete with a black-and-white photocopy of the film cover.
"It's just so unfair," Mrs Aukuso said. "I don't want to name the churches where I've heard people are selling them, but they know."
Copying and selling films can mean five years' jail or a fine up to $10,000.
Tony Eaton, executive director of the Federation Against Copyright Theft, said copying was a major problem in NZ.
"It costs $70 million each year. That's how much the industry loses because of pirated copies."