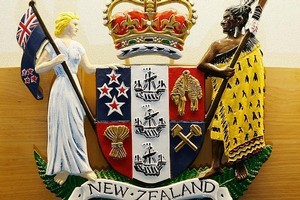 A young man convicted of bashing an elderly neighbour and stealing from the ambulance that came to his aid has had his appeal for a lighter sentence dismissed.
Marcell Sydney Geros was jailed for seven years and three months for wounding with intent to cause grievous bodily harm, burglary and two counts of theft.
Geros, then 17, grabbed 73-year-old Alexander Cameron round the neck and repeatedly struck him in the face after breaking into his Kaitaia home in the early hours of December 18, 2008.
Mr Cameron suffered serious injuries and was no longer able to look after himself.
After fleeing the house, Geros stole a medical bag and a nurse's personal bag from the ambulance that came to Mr Cameron's aid.
He also stole a motorbike from nearby property.
Geros appealed his sentence on the grounds it was manifestly excessive.
In a Court of Appeal decision released today, Justices Robert Chambers, Geoffrey Venning and Lester Chisholm dismissed the case saying the sentence reflected the totality of the offending.
"We are quite satisfied the overall sentence was fair and appropriate; it was not manifestly excessive."
- NZPA