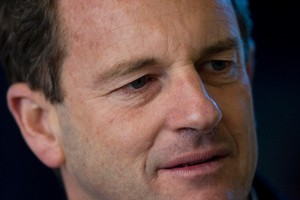 Writing to schools demanding action on bullying is a "wet" response to the problem, Labour's David Shearer says.
Prime Minister John Key yesterday said Education Minister Anne Tolley would write to schools demanding action on bullying after serious assaults on students.
This month, two teenagers were taken to hospital after schoolyard attacks. On March 8, a 15-year-old girl was punched and kicked as she walked home from Wanganui Girls' College.
She was hospitalised and said the attack had left her unconscious, bleeding from the ears and with extensive bruising. The assault was filmed.
Also this month, a teenager was hospitalised after being beaten in another schoolyard fight.
The attack on the Lynfield College, Auckland, student was filmed on a cellphone and shared.
Mr Shearer said tough action was needed not letter writing.
"John Key has a clear pattern of behaviour - he raises hopes high that he is going to fix things, and then comes up with wet solutions that don't help at all. Writing to schools about bullying is a good way of saying he is worried about the issue but a useless way of making a difference," Mr Shearer said.
"If they want to get rid of bullying they will have to take on some tough and complex problems - including getting tougher on intervening with the families of bad kids and with bad parents.
"The Government has to start intervening in the huge gap between haves and have not's in the education system, instead of making it worse. And the Government has to support anti-violence campaigns in the community instead of cancelling them to pay for high income tax cuts."
Mr Key yesterday said the internet and mobile phones had changed the nature of bullying but schools had to do everything possible to combat it.
"I think all New Zealand parents demand that their school is a safe environment, and principals have a responsibilty to ensure that environment is safe," he said.
Mrs Tolley would write to Boards of Trustees and remind them they were legally required to deliver a safe environment.
He also expected principles to work with staff, students and parents to ensure policies were sufficient and the Education Review Office would be asked to increase monitoring.
"We need to understand what happens when bullying gets out of control and that is when taken to extreme some youngsters take their own lives. I am not going to sit back and let that happen without at least trying to improve the environment."
When it came into office, the Government dropped some anti-bullying programmes, saying they were ineffective.
Mr Key said he wanted all relevant parties to get together to find solutions that worked and Mrs Tolley would head that.
"I don't think it's an issue actually of cash, I think it's an issue of attitude and whether we are prepared to stand up and act and take a stance against bullying."
- NZPA