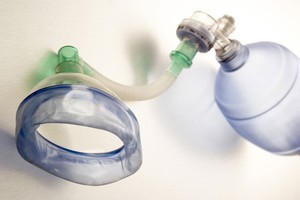 A morbidly obese man died when he had a heart attack in hospital - and could not be resuscitated due to his size.
Staff said the incident was an example of the growing worldwide obesity problem, forcing hospitals to alter their technology.
The 200kg-plus man, believed to be in his early 20s, collapsed from cardiac arrest while in a ward at Middlemore Hospital last week.
But because of his weight, staff were unable to turn him on to his back to perform CPR and he died.
The case has been referred to the coroner.
A person is classified as morbidly obese when their body mass index is greater than 55. A healthy BMI is between 18.5 and 25.
Average weight was increasing worldwide and hospital technology reflected that, said Middlemore chief medical officer Don Mackie.
This included larger and stronger beds and wheelchairs and hoists for moving patients.
Procedures such as putting in intravenous lines were also complicated for larger patients because the veins were harder to get to.
"It's a worldwide issue and everyone's dealing with it. Even for smaller patients, nursing can be heavy work and we want to look after our staff," he said.
A 2008 report showed there were 17,000 people with a BMI of more than 40 in the Counties Manukau District Health Board area.
That figure is rising 13 per cent each year and staff are already seeing patients weighing up to 250kg.
General advice to overweight patients was to "eat healthy food, don't eat too much and to move around more", said Mackie.
However, a "blame-the-patient" approach wasn't helpful, he said.