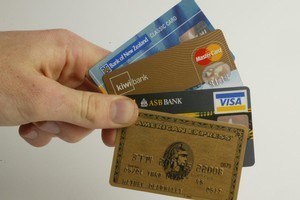 Rolex watches and Calvin Klein clothing are among the luxury fashion items allegedly purchased in the latest credit card skimming scam to hit New Zealand.
Kian Soon Ng, 26, appeared in the Auckland District Court to face 11 charges of dishonestly using a document. He was declined bail while police check the identity of the Singapore national with Interpol.
Ng was arrested by detectives from the financial crime unit when he returned to a jeweller in Newmarket, where he had previously bought a $10,000 Rolex.
Police allege he used counterfeit credit cards to purchase the watch and thousands of dollars worth of clothing from fashion retailer Calvin Klein.
Counterfeit credit cards are "cloned" from legitimate cards, where data stored on the magnetic strip is copied without the cardholder knowing. The data is then transferred on to a blank card, which is used undetected until the legitimate card holder checks their statement.
A number of blank and counterfeit cards, as well as card-skimming equipment, were allegedly found when police searched Ng's Auckland home.
Detective Senior Sergeant Hywel Jones, head of the financial crime squad, declined to comment on the case as it was before the court.
But he said a number of international crime syndicates had attempted credit card skimming scams in New Zealand in recent years. "Usually, we catch these people before they leave the country," said Mr Jones.
"When we do make these early arrests, the problem seems to go away for a while until the next group comes along."
Credit card skimming first hit the headlines in 2006. A Russian couple living in an Auckland apartment stole $100,000 from 100 unsuspecting BNZ customers.
A few months later, a family of four Romanians stole more than $100,000 in another ATM pickpocket rip-off while on day leave from the Migrant and Refugee Centre in Mangere.
Tony Costache, his wife Nagie Cerchez, teenage son Denis and Costache's lover, Costica Bursuc, were jailed for between two and three years on dishonesty charges and passport fraud.
Most recently, Canadians Guillermo Alexis Esquivel Lemus, 21, Giovanni Patroni Hernandez, 24, and Jonathan Burrell, 30, were arrested and pleaded guilty to participating in an organised crime group. The trio were tampering with Eftpos pin-pads in new way to skim card details.