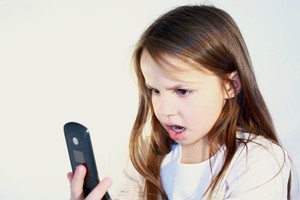 New spy software has gone on sale in New Zealand to allow parents to monitor their children's text messages and cellphone calls.
The technology even has a GPS tracking device so parents know exactly where their children are at any given moment - all for a cost of $44.
Sally Rae and Steve Herstell, who launched the software in New Zealand yesterday, said the application was aimed at helping parents prevent their children become victims of bullying, sexting and grooming.
"You need to train a child to use a cellphone, and this is a way of doing that," Ms Rae said.
She and Mr Herstell, her partner, gave her two daughters mobile phones so they could contact them if plans changed.
They have the NZ franchise for MyFone and have now launched it, citing concerns about bad cyberspace behaviour.
"You can actually watch all telephone calls in and out, you can black-list some numbers if you want to," Ms Rae said.
"You can see all texts in and out and the content of the texts. You can also GPS-track them."
MyFone software is purchased online and downloaded to a handset, which is then connected to the mobile number to be monitored.
The technology then sends a text to the number asking for permission, which the person has an option of allowing.
However, the Women's Refuge and civil liberties groups are horrified about what it might mean if the technology was abused.
"It's extremely concerning," Women's Refuge acting chief executive Lynn Boyd said. "It could mean that an abusive partner could monitor their partner's calls to emergency services, help services or family members whom they turn to in their time of need."
Mrs Boyd said it was not far-fetched to think that crazed people would abuse the software and use it to spy on their partners and control their movements.
Mr Herstell said the software could be put on a phone and go unnoticed for a month, which was a loophole in the software that the company was working to close.
New Zealand Council for Civil Liberties spokesman Batch Hales said he was incredibly perturbed by the product.
"A lot of parents are very controlling with their children. The presumption was you would have an enlightened parent wanting to care for their kid, but the reality is it's snooping on everything they do."
Mr Hales said if a parent was concerned about how their child was using their cellphone, then they should not be given one.
"This is a controlling mechanism ... and we'll be looking into the legalities and ethical issues around it," he said.
NetSafe said as long as the product was used along with open communication between parent and child, it did not have an issue with it.
HOW IT WORKS
* The software is bought for $44.20 from www.myfone.mobi.
* The file is downloaded to a handset and the parent enters their child's number.
* A text is sent to the child's phone asking for permission for it to be monitored.
* If the child agrees, they reply with a text saying "yes".
* The child's cellphone usage can then be monitored for one month before another text from the software is sent asking for permission.