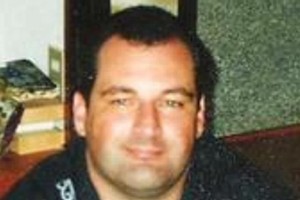 The Auckland family of an English language teacher who is believed to be staying at an evacuation centre in a devastated part of Japan are still waiting for details about what happened to him.
Steven Brooking's parents, Gary and Barbara, waited four days before getting news on Tuesday that their 37-year-old son had survived the devastating magnitude-9 earthquake and 10m-high tsunami that hit Japan last Friday.
While they were relieved by news he was alive, they are still waiting anxiously to speak him so they can find out what actually happened to him and if he is all right.
Mr Brooking teaches in several Japanese schools for a company called Joytalk. He is based in the coastal city of Miyako, one of many devastated by the tsunami.
Joytalk manager Grant Harbourne told the Weekend Herald staff were also trying to contact Mr Brooking, but he was believed to be safe and staying in an evacuation centre with about 1600 others.
Mr Harbourne said Mr Brooking was found several days after the quake by another company teacher, David Schraffenberger.
"(David) was fine but worried when he learned that Steven may not have been at school on that day (of the quake) as there was nothing on his schedule.
"As Steven is a fairly quiet guy, we assumed he may have been at home. His apartment was on the third floor of a building that was apparently in an area hit by the tsunami."
It is believed Mr Brooking's building was still standing so Mr Schraffenberger went to try to find him.
"The following day... I received a message to say that Steven had been found while out walking in the city. Steven spoke on the phone briefly with our Japanese area manager to confirm he was okay but that was about all the phone system allowed."
Mr Harbourne said there has since been word that Mr Brooking is in an evacuation centre - one of the elementary schools he taught at - but no one has been able to make contact contact with son caught up in the chaos because the mobile phones and land lines are not working.
Since the earthquake the Ministry of Foreign Affairs and Trade has managed to confirm the safety of 2104 New Zealanders but are advising those who don't have a pressing need to be in affected provinces to leave.
People living within 80km of the damaged Fukushima nuclear power plant (240km north of Tokyo) are also being advised to leave.
Pregnant New Zealander Jayne Nakata, who lives about 50km from the plant, and her Japanese husband drove for two days to get to a safer location.
They are now staying in Tottori prefecture about 900km from the power plant.
The 31-year-old no longer fears for her life, or for her baby due in June.
"I don't have any plans to return to my home until I am certain it is safe for me and my child.
"Luckily I have the support of my husband's family here who wish me to stay here as long as I need to."
Meanwhile, Peter Setter, 45, has told his Hawkes Bay-based family of the devastation in Kesennuma, one of the worst-hit cities.
The Government had serious concerns for Mr Setter's safety until he managed to call home from the city on Thursday night.
"I answered the phone and of course I was in tears," his mother Lorraine told the Herald last night.
"His younger brother was here, and I could see the change in him as I was talking to Peter. He just glowed."
Mr Setter, who lives in Thailand with his wife and daughter, was staying with friends in the hills about 4km away from the town when the tsunami hit.
Earlier in the day he had been in the town centre buying groceries and supplies.
After the disaster he eventually managed to walk back into town and found a phone at an evacuation centre to call his family.
Mrs Setter said her son reported scenes of absolute devastation: "It's just right to the ground."
He and his friends had food, water, and a kerosene heater, and the cold was not a problem, she said.
"There's no way of getting out - no roads, no petrol. It's just a matter of hanging in there."
Mr Setter told his parents his friends' house was well constructed and withstood the earthquake, which shook it for about 20 minutes.
- additional reporting NZPA