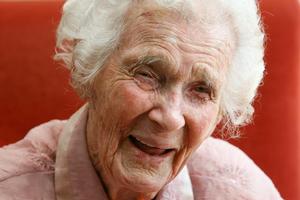 Lena Ray, believed to be New Zealand's oldest woman, died at a rest home on Auckland's North Shore yesterday.
Mrs Ray, who turned 109 in January, died at the Te Mana Rest Home in Birkdale yesterday, said a friend of hers for 60 years, Percy Allison.
Mr Allison said he understood from media reports that she had been New Zealand's oldest woman for about 30 days following the death of a woman in Christchurch.
He said he knew Mrs Ray, or Nana as he called her, from the time they were in the drama club in the south Waikato town of Mangakino 60 years ago.
"She was director of the drama club and my wife was one of the star performers, if you like, and I was one of the props giving them a hand," Mr Allison said.
"Then she shifted to the North Shore and we did also.
"We were very close. I saw her in the last several years in the rest home - I was visiting her every weekend. She taught music, even when she came to Auckland and retired, and taught one of our two boys to play piano."
Mr Allison described Mrs Ray as "a very straight lady".
"She was always in control. She was still the director," he said.
"She never stopped chatting. She always had something to talk about."
Mr Allison said Mrs Ray's mind remained active until near her death, but she was becoming difficult to hear in her last two weeks.
"The last time I saw her was a couple of days before she passed away and I guess she was pretty close to it because she thanked me for being a good friend all those years."
Statistics New Zealand and the Births, Deaths and Marriages office said there were no official records to say who the country's oldest person was.
- NZPA