Are you in Japan or have you been affected by the earthquake/tsunami? Email us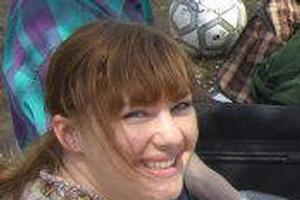 "Georgia, we love you sweetie, hoping so hard that you are safe and okay. Love Mum and Dad."
Those are the desperate words of Georgia Robinson's family as they cling to hope that any moment now the phone will ring, or an email will come through telling them that she is all right.
But since Friday's earthquake, her Nelson family have heard nothing.
Communications have gone dead in the Japanese village where the 24-year-old works as an English teacher, prompting them to post their heartfelt message of love on Google's person finder.
Georgia's mother Brenda, father Dirk, and younger brother Rory have been emailing, phoning, and checking Facebook and Twitter for any word.
"We're trying anything we can think of, anybody who may know someone who knows someone," a tearful Brenda said yesterday.
Georgia has been in the village of Noda Mura, Iwate Prefecture, just over 200km north of Sendai, on a Japan Exchange and Teaching programme after finishing a communications degree at Massey University in Wellington.
"She has been really enjoying it there," said Robinson, adding that her family had planned to visit in April.
Georgia had recently started a relationship with an American living in a nearby village, and they were trying to contact him.
"We're trying to get any information at all," said Robinson. "But her village is such a small place, it doesn't show up on any websites or anything like that."
The family were clinging to hope that they reason they haven't been able to contact Georgia was because of the communication vacuum after the disaster.
"That's what we're telling ourselves. We're hoping that she's okay."
Robinson had also tried to contact the Japanese Embassy in Wellington, with no success, and had sought the help of the Ministry of Foreign Affairs and Trade.