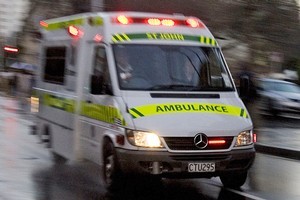 Parents are being reminded a child can drown in water as shallow as a puddle, following the tragic death of a toddler on a South Auckland farm.
Molly Rose Beavis was only 16 months old when she fell into a trough at Brookby in Whitford last month.
Her mother Sally Jones, a riding instructor, only turned her attention away for a few moments before Molly was found face down in the water.
A shift manager at the St John Ambulance Auckland communication centre said officers performed CPR for about 45 minutes in an attempt to revive the toddler.
Each year an average of 15 children aged under 14 drown in New Zealand.
SafeKids director Ann Weaver described the latest incident as "tragic" and said: "Water and children don't mix.
"Children can move very fast and disappear out of your vision. It's just so important to be vigilant around any exposed water."
Weaver said toddlers were particularly prone to drowning because their heads were disproportionately heavier than their bodies.
"If they tip into a body of water it's very hard for them to get themselves out. It doesn't have to be a large body of water. A child drowning is very fast and very silent."
According to newspaper funeral notices, Molly's funeral was held at the Manukau Memorial Gardens Chapel on February 8.
She was farewelled by father Scott Beavis, mother Sally Jones, her brother Jack and 200 family and friends.
At the family's request, mourners wore colourful clothing.
Her death has been referred to the coroner.