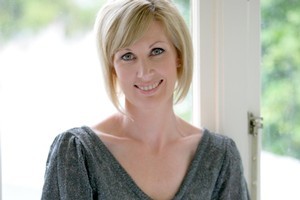 The breakfast TV battle began again last week - with both sides claiming victory.
TV3 figures claim the Rachel Smalley-fronted Firstline snatched 112,000 viewers over the first four days, averaging 25,000 viewers aged over 5 years.
TV3 head of news and current affairs Mark Jennings said: "We definitely took some share off them.
"We are very happy with how it's travelling, but it's about stickability - keeping and growing that audience."
Breakfast, with Corin Dann and Petra Bagust, attracted an average of 145,000 plus-5 viewers over the same period - which was below its first four weeks of the year.
TVNZ head of news Anthony Flannery said he was wary of TV3's ratings figures, and said Firstline attracted fewer viewers than TV2's children's show Ben 10.
He added: "It's still running old repeats of Campbell and 3News so it's not all fresh as it was promising to be. It's interesting the spin out there."
Firstline was launched last week as a hard news alternative with no "fluff".
TVNZ had a massive ratings jump after the Christchurch earthquake when it averaged 209,880 viewers during three days of extended coverage.