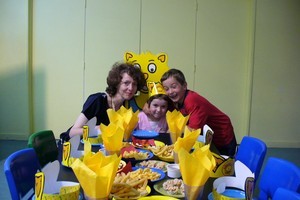 New Zealanders watched on their televisions as Srecko "Alec" Cvetanov talked via his cellphone to his wife trapped in the rubble after the Christchurch earthquake.
There was the hope on his face when the cameras captured him learning the mother of his two children, Tamara Cvetanov, was alive. We watched as he told her that he would rally rescuers to get to her out of the rubble of the collapsed Canterbury Television (CTV) building.
But sadly whatever hopes were raised would ultimately be dashed.
After almost three hours of cellphone conversations cutting in and out - in which she told him that she was trapped alongside four other students who were also alive, and that she had lost four fingers off one hand - Mrs Cvetanov warned that her cellphone battery was running low. In their last conversation at 1.13am, more than 12 hours after the quake, she suggested turning her cellphone off to conserve the power.
"I said 'good idea. Use [the phone] if you are in danger'. I said 'I'll wait for your call then.' She said 'please hurry up'," Mr Cvetanov told the Weekend Herald.
He never heard from his wife again - and never got the chance to say goodbye.
"I thought since she's not calling me, she's okay. But apparently she wasn't."
The death of Mrs Cvetanov, described as a devoted and loving mother, has left Mr Cvetanov and their children Todor, 10, and Katerina, 8, devastated. To add insult to their grief, Mrs Cvetanov's car, parked in the central city, was broken into and vandalised.
Todor's birthday was the day before the quake, and birthday celebrations planned for the following weekend were immediately written off. The family had already been through a difficult time over the past two years with an illness that left Todor without sight in one eye - a blow that Mrs Cvetanov had taken especially hard.
The only light amid the children's grief came this week when a group of Sydney police officers, working in Christchurch after the earthquake, got together to buy new bicycles for the pair - an act that brought back their smiles and provided much-needed distraction.
Serbian-born Mrs Cvetanov was studying at an English language class in the CTV building in order to be able to get work in paediatrics in New Zealand. When the quake hit, Mr Cvetanov rushed from his work to pick up his kids from school and then went back to his quake-damaged family home, before battling his way into the central city to try to find his wife.
When he saw her car still parked nearby the collapsed CTV building, his heart sank. He could barely believe it when he first got through to her cellphone at 10.35pm, and she told him she was stuck in a classroom in the collapsed building. She was able to tell him she was in some sort of tunnel and gave him some instruction as to where in the rubble she was.
At one point, Mr Cvetanov was able to get close enough so that she could hear his voice, but he could not hear her.
In the days that followed, with no sign of hope, he and his family had to accept that she died in the rubble. After many frustrations in the hours after the quake trying to get to his wife's building and seeing no rescue, Mr Cvetanov now says there is room for improvement in the way the rescue operation was handled.
They still have no body, but one believed to be Mrs Cvetanov is being formally identified.
In the days after the quake, the two children were with another family when they happened to meet a Sydney police officer in a supermarket. They began talking and the police officer and his colleagues wanted to give Mr Cvetanov money they had pulled together.
Mr Cvetanov declined, so the group of police officers used the money to buy new bicycles and helmets that the children picked out themselves.
You can help
A trust has been set up to raise money for Tamara Cvetanov's children. Donations can be made using the following details:
Bank: BNZ
Account name: Hold My Heart Foundation
Account number: 02-0816-0049595-66
SWIFT code: BKNZNZ22
Address: 24 Main North Rd, Papanui, Christchurch