We remember the people who lost their lives in the Christchurch earthquake. Learn more and share your memories and thoughts.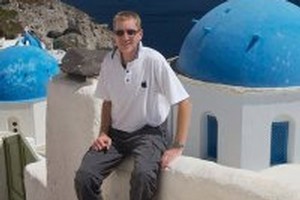 Stephen Robert Wright, 46, worked in the CTV building as a marketing manager for Canterbury Television.
He died when the building collapsed in the earthquake.
A keen nature photographer, Stephen wrote on his photography website that he enjoyed "looking for patterns and textures in the natural environment and making images of plants and flowers using a macro lens".
A friend of Stephen's, Ian, left a tribute on the website which said Stephen was "a wonderful caring person and an exceptional artist".
Described as kind and gentle, Stephen lived on the Port Hills and travelled around the South Island at the weekends to take photos.