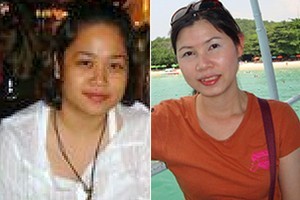 Police today released the names of six more people who died in Christchurch's February 22, magnitude 6.3 earthquake.
They are:
* Jewel Jose Francisco, 26, of Philippines
* John Joseph O'Connor, 40, of Ireland
* Te Taki (Wally) Tairakena, 60, of Christchurch
* Hui Yun Tu, 22, of China
* Jittra Waithayatadapong, 40, of Thailand
* Sisi Xin, 28, of China.
Ms Francisco, Ms Waithayatadapong and Ms Tu were students at language school King's Education in the CTV building, where Mr Tairakena was a teacher.
Mr O'Connor was an accountant in the PGC building while Ms Xin was studying to become a dietitian at Otago University. She was believed to be with her friend Didem Yadam, who is still missing, at the time of the quake.
The death toll from the quake today stood at 166. It is expected to rise.
More toilets on way to Christchurch
Meanwhile, more than 40,000 temporary toilets are on their way to Christchurch as officials struggle to repair the city's heavily earthquake damaged waste water network.
Civil Defence minister John Carter said 40 per cent of the city's houses are still without a working toilet, 16 days after the devastating February 22 earthquake.
He said 40,131 portaloos and chemcial toilets had been sourced, with about 5000 expected to arrive today.
Suburbs in desperate need had already been delivered 1471 portaloos and 4800 chemical toilets, he said.
"I know that for those households who cannot use their toilet there is considerable anxiety. I want to assure those people that Civil Defence is getting temporary toilets into Christchurch and out to affected people as quickly as possible."
Silt build-up has caused widespread blockages in wastewater pipes in the wake of the Christchurch earthquake.
It needs to be jet blasted out of pipes before damage can be fully assessed, said Mr Carter.
Christchurch City Council and Defence Force staff were working to find ways to reconnect waste water to the thousands of houses in need, he said.
"The earthquake on 22 February did significant damage to the waste water network throughout Christchurch. Civil Defence and Christchurch City Council staff are working as quickly as possible to assess the damage and develop both short and long-term solutions."
Information on locations of portaloos and chemical toilet collection tanks are at www.eqviewer.co.nz.
Schools re-opening
The future of education in Christchurch is secure as schools re-open throughout the city, Education Minister Anne Tolley said.
She said 80 schools have re-opened since the February 22 quake, with that number expected to rise to at least 110 by the start of next week.
Principals, teachers and parents had worked with the Ministry of Education to get that number of schools open despite widespread quake damage, she said.
"I've been hugely impressed by the determination and can-do attitude from schools and parents.
"The future of education in Canterbury is secure and the contribution from local communities has played a huge part in that."
Veteran principals would be brought in from outside the region were being brought in to provide guidance as more schools re-open, she said.
Vehicles being returned to owners

Police have begun the "long process" of returning hundreds of vehicles stranded in the Christchurch city centre to their owners.
A statement released by police today said the vehicles are being taken to a secure area until owners can be identified and contacted.
Those with vehicles inside the cordoned off red zone in the CBD were asked to register with police on 03 363 7400 or *555 from a mobile.
A website is expected to be set up to take registrations within days, the statement said.
- NZPA, NZ Herald staff