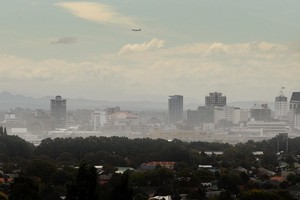 Temperatures may have fallen across the country at the weekend but it does not mean the end of summery weather, forecasters say.
MetService spokesman Bob McDavitt said the recent noticeably chillier mornings could be blamed on a front moving across the country.
"We haven't had many cold fronts get north of Wellington for the last few months, but this one did on Friday and it got pretty cold so there were a few people reaching for a blanket."
The cold southerly front meant fresh snow fell on Mt Taranaki at the weekend and Hawkes Bay and Napier were likely to experience some showers today, he said.
However, this was not the end of the warm weather because an anticyclone following the cold front was expected to bring sunny days this weekend for much of the North Island, Mr McDavitt said.
He said temperatures would rise to about 20C for most of the North Island this week.
Although it might not be the end of warm days just yet, the dropping temperatures meant summer was on its way out, he said.
"This has been the most noticeable one that we've had over the North Island so far this year, but it's a sign that the peak of summer's gone now. But there are still plenty of days ahead which will get into the early 20s."
Low temperatures were evident across the North Island, with Waiouru down to 1C, Hamilton falling to 5C and New Plymouth reaching 8C yesterday. MetService predicted Auckland would get to a low of 10C this morning, before warming to a high of just above 20C.
In the South Island temperatures dropped even lower - with Christchurch at 3C last night. Weather Watch chief analyst Philip Duncan predicted conditions in the city would almost approach frost levels.