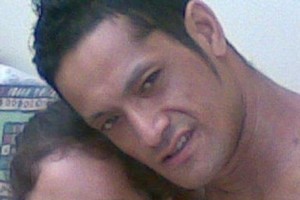 Jeff Sanft was on his way to meet his partner and two young daughters for lunch when the bus he was on was buried under falling debris.
Just four days earlier, the 32-year-old and the mother of his two young daughters, Hazel and Olive, had reconciled, and they had high hopes for their future together.
Speaking yesterday at Mr Sanft's funeral, his partner said she found it hard to speak about what had happened.
"I've been thinking about you, how good it was when you were here," she said through tears.
"I've been remembering the good times that we used to share. My thoughts of you don't have an ending. My memories of you are everywhere. I have loved and I have lost."
Mr Sanft's family held a private service on Wednesday night but invited his friends to join them at his final farewell yesterday.
Mourners, including Mr Sanft's rapper cousin Scribe, stood silent for a minute at the beginning of the service in a moving tribute to the others who perished in the quake.
There was standing room only at the service. A woman fainted in the foyer with the heat and emotion of the day.
Mr Sanft's partner spoke of their 11-year relationship.
"How do you say goodbye to the person you thought you would spend the rest of your life with? How do you find the right words to express how much you'll miss them?
"Through good times and bad, through struggles and through pain we will miss you. We have two beautiful daughters who you loved and adored so much. We've certainly been through so much through the years."
She said their relationship had never been perfect, but their love for each other kept them together.
"We were going to get married at the registry office. He said not to tell anyone, but too late. We were finding ourselves getting back to each other in the last few weeks. Four days later the earthquake hit.
"Now I'm finding my strength in my girls."
Mr Sanft's parents had planned to speak at the service, but were not up to it. His siblings spoke for them.
They described "G" as a loving father, a great brother who was resilient and optimistic with an "awesome heart". Mr Sanft's uncle Noel said the tragedy was unimaginable.
"No one could ever imagine this was the time that this young man was going to go. This young man's life was full, full of dreams," he said.
"His dream was to be a good person in life. He was a mummy's boy too."
Mr Sanft's other uncle, Eric Smith, also spoke.
"Since this event we have talked endlessly about Jeff and the comment that keeps coming through is his love for his kids. He had a really strong sense of family," he said.
"Jeff walked everywhere. He walked for miles and he'd still come home and still have the energy to hold his kids, all night if necessary. Once at 3am he walked to find his daughter some icecream because she woke up and wanted icecream."
He said Mr Sanft would go on forever in his daughters.
"That's the true eternity for us here on this earth."
Mr Smith said Mr Sanft was artistic, played guitar and drew brilliantly.
"He was a perfectionist. When you look at his drawings you wonder how far he would have gone if he'd gone into that field. He was a great guitarist.
"I was amazed at how he could listen to music and just pick it up just like that.
"He will be sorely missed. I believe the enemy has robbed me of my nephew. God gave him 70 years and he's only had 30. The enemy came and took him," Mr Smith said.
"But I know he's at peace. I'm trying very hard not to think about things these days because it hurts and it will hurt for a long time. But Hazel and Olive will carry the memory of their dad every time they do something."
A friend of Mr Sanft lightened the mood of the ceremony, suggesting mourners played a game.
"Hands up who loved Jeff?" he asked, prompting a huge response of hands in the air.
"Hands up who loved his laugh and his smile? He was my best mate. The whole experience has been surreal. The way this family has coped is amazing."