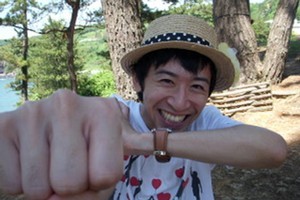 HARUKI HYAKUMAN
Haruki Hyakuman was studying at an English language school on the third level of the CTV building when last Tuesday's quake struck.
The 27-year-old Japanese national was studying English so he could become a nurse.
His girlfriend Masami Musashi is in Japan and said she has had no news or contact with Mr Hyakuman since the quake. She said her boyfriend liked to play computer games in his spare time. "I hope Haruki is ok."
JOANNA DIDHAM
Joanna Didham is still missing in the rubble of the CTV building, where she has worked for the past 13 years. Emergency services have said damage to the building is so great it is not survivable. A friend yesterday described Mrs Didham as an elegant woman, who was dedicated to her job as a production manager for CTV. Mrs Didham, mother to Madison, 8, and Jessica, 3, worked on Shopping with Jo which later changed its name to Let's go Shopping. "She was just lovely," her friend said. "I couldn't believe how well she juggled family and work." Mrs Didham's husband, Michael Didham, is struggling to cope with what has happened.
"They've been fantastic and they've done everything I could expect them to do," he said of emergency services.
SISI XIN
Sisi Xin's partner Soon Jee Low said he believes the 28-year-old Otago University student was with friend Didem Yaman at the time of the quake. Ms Yaman, who is also missing, had travelled from Dunedin for a short visit. Ms Xin, who was studying to become a dietitian, lived in Avonside and a neighbour saw the pair heading for town just before lunch.
DR DOMINIC BELL
Worked for The Clinic, a general practice which only weeks before had moved into the CTV building. A witness said they saw him in his exam room shortly before the quake. Dr Bell has grown children and was in a relationship with Alison Bennie.