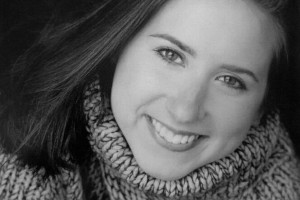 Rachel Conley was meant to be on a flight out of New Zealand the day after the earthquake struck, and she loved the country so much she had planned to return.
Instead, her family are among the hundreds who have become frustrated in waiting for news of their loved ones.
Police have defended the length of time it takes to properly identify bodies, but that is little comfort to the Conley family.
Rachel and a friend had just come out of the Southern Ink tattoo parlour in the central city when the earthquake hit.
"If she was in a building, she could be safely in a pocket," her stepmother, Deb Conley, told the Herald from Ohio.
But Rachel, who turned 27 the previous Friday, was on the footpath and the concrete awning of the building and the brick layers of the second floor came crashing down on her.
"Her friend saw it. She was holding her hand," Mrs Conley said.
The family had accepted the reality that Rachel probably did not survive, she said.
"She was a beautiful soul and I'm so blessed she was a part of my life. She had a good spirit. She was the kind of person who would break into spontaneous song and dance and breathe life into everyone around her."
Rachel had been doing a master's degree in business when she put everything on hold to go travelling. She had been working in a theatre school in Christchurch.
She loved music and had been in the parlour to get the lyrics, "There's nowhere you can be that isn't where you're meant to be", from the Beatles song All You Need Is Love tattooed on her back.
"And she was meant to be in New Zealand," Mrs Conley said.
"She was going to fly to Australia the next day and come home on March 21, but she was planning on going back to New Zealand. She loved the country, the people."
In the aftermath of the earthquake, the family had scoured photos of the disaster for a glimpse of their daughter, and used Google Maps to look at the spot where she was.
"Those are the things that have driven us crazy this week," Mrs Conley said.
She said she understood the process police had to follow, but the wait was agonising.
She has sent police photographs of Rachel, identifying marks such as tattoos, and has passed on the exact location she was thought to have been.
"Those dots could have been connected much quicker. I'm not being critical. It's hard on both sides. We're just waiting."
Superintendent Dave Cliff said he understood the families' agony, but the victim identification teams had to follow a thorough process.
"We have to have certainty that we don't return the wrong loved one to the wrong family ... We are doing everything we can to return loved ones to their families as fast as possible."
The Chief Coroner, Judge Neil MacLean, assured families yesterday that those who had died were being treated with respect.
But in most cases, he said, visual identification was not possible and fingerprints, DNA or dental records were needed.