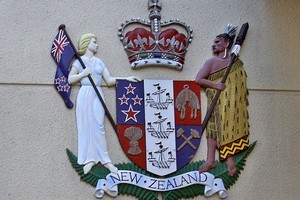 It looks like teenager Justin Humphreys travelled to Christchurch to steal.
The 18-year-old has now been packed off back to Dunedin in custody.
Judge Tony Couch was very suspicious of what the teen was doing around town yesterday, when he appeared at a sitting of the Christchurch District Court in the Rangiora court house today.
Defence counsel Andrew McCormick said that after the earthquake last week, Humphreys travelled up from Dunedin to be with his mother.
He was not supposed to make the trip. He was on bail, and required to live at a Dunedin address while he awaited sentence on April 7 on 12 charges including threatening to kill, possession of an offensive weapon, failing to answer bail, and unlawfully interfering with cars.
Police found him with jewellery in Christchurch yesterday and thought he had got it from damaged and abandoned houses.
He gave a false name but police sorted that out and then found out that he had skipped out of Dunedin while on bail.
They brought him to court for breaching bail, and they also found that he had a bunch of keys capable of getting him into older model cars.
The jewellery he had belonged to his mother. Mr McCormick said Humphreys had the brooch to take to a pawn shop and get some money. He knew nothing about some other jewellery that was found nearby in a backpack, he said.
Judge Couch said Humphreys' explanation for having his mother's jewellery did him no credit. "It appears, on your own admission, you may have been offending against your mother."
Even so, she was offering a place for him to stay if he got bail. He also noted the car keys.
He decided to refuse bail and remanded Humphreys in custody for his sentencing in Dunedin next month.
- NZPA