We remember the people who lost their lives in the Christchurch earthquake. Learn more and share your memories and thoughts.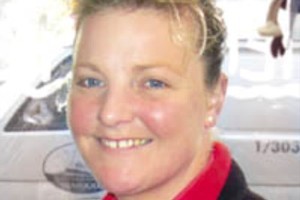 Natasha Sarah Hadfield, the owner of Wick's Fish in Worchester Street, died after the shop collapsed during the earthquake.
Kaiapoi resident Natasha, 38, worked for the shop's original owner for ten years before acquiring the Linwood business herself.
In addition to running the shop, she was the only full-time female buyer at Christchurch's two fish markets, bidding for fresh stock each day to sell at Wick's.
Natasha's husband, Geoff Hadfield, was out doing deliveries for the business when the earthquake struck.
He arrived back at the shop to find it collapsed and started trying to get to his wife.
"Everyone was too scared to go in," he said.
"But I went in and started working my way through. Next thing, I had all my neighbours helping."
Mr Hadfield and Wick's Fish employee Jason Gibb managed to find Natasha and a female customer in the rubble but there was no sign of life from either.
Former owner of Wick's Fish, Wayne Wicksteed, said Natasha was like a daughter to him.
"She was wonderful. She had a great work ethic.
"Everything about her was spot on - she was hard-working, honest, reliable."
Natasha and her husband have a young son, who Mr Hadfield said was doing well in the circumstances.
He described Natasha as a "fantastic, loving mum, who absolutely doted over her little boy".
"She was a beautiful, well-respected woman that's going to be sadly missed inside and outside the industry she worked in," he said.