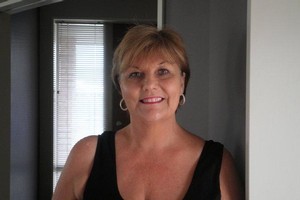 The woman who rang her son to say goodbye as she lay trapped in the Pyne Gould Corporation building for 24 hours has spoken about her ordeal from her hospital bed.
Anne Voss told Australian television programme Today Tonight that she was overwhelmed to have survived and been rescued.
Ms Voss was on reception on the first floor of the PGC building and hid under the desk when the magnitude 6.3 earthquake struck.
"It must have turned over. I don't know where we went from there but we must have dropped somewhere. Then I was just stuck underneath it."
Every time a tremor shook the tiny space she was pinned in - no bigger than a wheelie bin - she would fear the worst: "This is it, it's going to come down on my head."
In the cold and the dark, with a shattered shoulder, broken ribs and gashes on her hand, Ms Voss somehow managed to use her mobile.
She rang her son Robert and left a voice message to say goodbye: "Hi Rob, it's Mum. There's been a big earthquake. I'm crushed under a desk. I don't think I'm going to make it. My arm's broken and I'm squashed. And I just want to say that I love you and I hope everything's OK."
Despite a co-worker calling out to her from the wreckage, she began to panic at the thought that nobody could hear her and she was alone.
She had only one word to describe how she felt 24 long hours later when rescuers finally reached her.
"Relief. Utter relief."