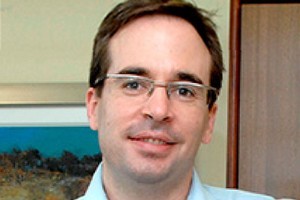 The doctors who amputated a man's legs to save him from almost certain death in the collapsed Pyne Gould building where he was trapped had to work in the dark.
New details emerged yesterday of the field operation done by Christchurch Hospital anaesthetist Dr Bryce Curran and Australian urological surgeon Dr Lydia Johns Putra, in Christchurch for a medical conference, in the hours after Tuesday's earthquake.
They kept at their task despite being shaken by a "small aftershock", working together to remove the anaesthetised man's badly damaged legs above the knees.
Without surgical instruments, they had to use tools that were available - a fold-out knife from a Leather-man multi-tool, and a hacksaw.
The 52-year-old man, known only as Brian, is now recuperating at Waikato Hospital in Hamilton.
Dr Curran told the Weekend Herald of the difficulty of the emergency operation and his fears inside the collapsed building.
"It was a matter of going up a stairwell that was in a rather precarious state to a small space where this man was confined.
"It was ... a very compromised situation, being in the dark and using what we could find.
"The decision was made to remove the man's legs because he would have almost certainly died if we had delayed. He was continually bleeding, he would have bled to death. There was no way he was going to be extracted from the situation."
Morphine and ketamine were administered to anaesthetise Brian and the two doctors began.
"We took turns at doing the surgery. It was physically demanding work," Dr Curran said. It took about 15 minutes.
"There was a small after-shock when we were in there, which was unsettling. I went into the building twice, I was reluctant to go in a second time. Under the circumstances, that's just what you do: there was a life to be saved.
"We worked as a team, myself and the surgeon who went into the building, supported very much, very well by the fire officer who was with us."
Urologist Dr Stuart Philip of Brisbane, who helped shift Brian to an ambulance, said his colleague was so traumatised by the amputation she did not wish to speak publicly.
On the way to Christchurch Hospital Brian's heart stopped and he had to be resuscitated.
His wife and two children are in Hamilton with him.
Waikato Hospital trauma specialist Dr Grant Christey said he was doing very well considering what he had been through.