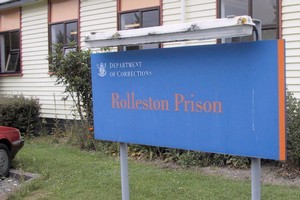 The Corrections Department has begun transferring prisoners from Christchurch's Rolleston Prison so it can be used to accommodate emergency service workers and volunteers following yesterday's devastating earthquake.
Corrections chief executive Ray Smith said the prisoners would be transferred to Christchurch Men's Prison, which was a short distance away, over the next few days.
"Rolleston Prison can provide much needed essential facilities for the increasing number of emergency workers required to assist with the earthquake relief efforts," Mr Smith said.
"In addition we are also in the process of identifying staff members from across the country who have skills such as paramedic or search and rescue expertise who can provide assistance as required."
When the time was right the department would also identify offenders who could assist in the community, he said.
All three prisons in the Canterbury region sustained only minor damage from yesterday's 6.3 magnitude earthquake.
- NZPA