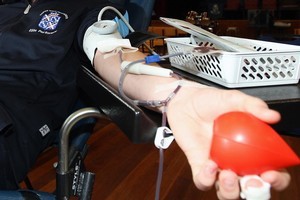 The New Zealand Blood Service says it has enough blood stocks available to help victims of Christchurch's earthquake.
The magnitude 6.3 quake and aftershocks hit Canterbury this afternoon, causing widespread damage and sparking reports of injuries and multiple deaths.
The service said it did not need any more blood donors at the stage despite some media reports.
However, it was monitoring the situation very closely and would provide an update if the situation changed.
- NZPA