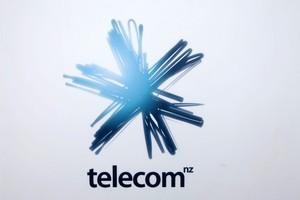 People trying to contact the emergency 111 centre should try again if they cannot get through, Telecom says.
The Telecom network was working but there was significant congestion and, due to widespread power outages, much of the network was working off backup power, a spokesman said.
Emergency services were available and any issues connecting to 111 were likely to be because of network disruption due to damage, power outages or congestion.
"People trying to contact 111 should try again if they experience issues connecting. The Christchurch 111 call centre has been successfully diverted to Wellington and 111 calls are being prioritised," the spokesman said.
Any mobile site outages were due to loss of power, and back-up power for them was limited as it was reliant on generators and batteries. Therefore, many more mobile sites were likely to go down overnight.
"To minimise the stress on the network and to conserve back-up power we ask people to only use their phones for emergency calls," he said.
"We are working to maintain services and adding extra capacity to the mobile networks. Our primary objective is to restore communications to emergency services, civil defence and health and safety organisations."
People without power would not be able to use cordless landline phones as base stations needed power. Telecom was therefore offering free calling from 280 payphones in and around Christchurch for local, national and mobile calls from 3am tomorrow.
"Our thoughts are with the people of Canterbury," the spokesman said.
- NZPA