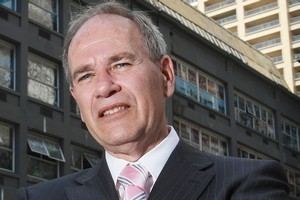 The Auckland Council is expected to consider an approach from the Maori Statutory Board to join High Court action that seeks to clarify the funding row for the board.
"This is a decision that the governing body will need to make once we have seen the scope of the proceedings," Mayor Len Brown says in a letter to councillors, obtained by the Herald.
The letter follows an attack on Mr Brown by Maori broadcaster and former MP Willie Jackson, who accused the mayor of walking away from his Maori constituents after voting to slash the board's budget.
"Brown's actions are a reminder to Maori that Pakeha politicians, irrespective of their left or right leanings, will always vote against Maori aspirations, especially when those aspirations don't fit their ideals of what a democracy is," Jackson wrote in a column in the Manukau Courier.
Mr Brown responded by saying it was his intention that the council would continue to work closely with the board to reach agreement in the best interests of Maori and all Aucklanders.
On February 8, Mr Brown voted at a finance committee meeting to give the board $1.9 million for the rest of the financial year and $3.4 million in the 2011-2012 draft annual budget. After a public uproar over the budget, he voted at the full council meeting on Monday last week to cut the budget to $950,000 for the rest of the financial year and $1.9 million in the 2011-2012 draft budget.
The Maori Statutory Board then said it would go to the High Court seeking a declaratory judgment to interpret the meaning of legislation setting up the board.
The legislation says the council must meet the "reasonable" costs of the board. The board maintains a reasonable level of funding was agreed and approved by the finance committee, and wants the court to rule on the matter.
In his letter to councillors, Mayor Brown said councillors should decide whether to join the court action at Thursday's full council meeting once they had seen the scope of the legal proceedings.