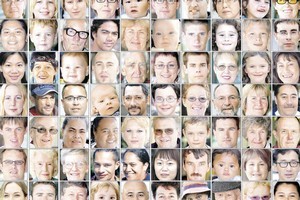 The 2011 Census gets into full swing from tomorrow with the delivery of about eight million census forms and internet access codes to nearly two million households around the country.
Census day is on March 8 and over 7000 people will be delivering the forms.
One of the main challenges of delivering the census forms was the country's rural and often isolated nature, census general manager Carol Slappendel said today.
"Delivering census forms in built-up areas is generally pretty straightforward, but it's when collectors have to get out into the country that things get a bit more complicated.
"We're going to have collectors visiting Department of Conservation huts, remote rural communities, cruise ships, school camps, prisons, military bases...covering all of New Zealand is a huge challenge, but we're up to it."
She said this year's census would be the biggest undertaken in New Zealand yet, and people could opt for the secure, quick and easy option of filling in their forms online.
"You will be able to recognise a census collector by their photo identification and their blue census bag and you will be able to complete your census forms online or on paper, in English or Maori."
Forms can be filled online at www.census.govt.nz
The census is the official count of how many people and dwellings there are in New Zealand.
- NZPA