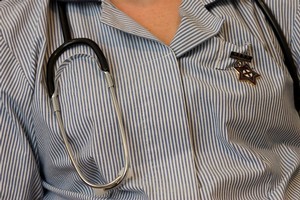 Health planners want to draw a new map of New Zealand, one that graphically highlights regional differences in things such as caesarean rates - and helps to explain them.
Officials continue to be perplexed by the rising rate of caesareans, now sitting at around 25 per cent of births. But there are huge, not fully-explained variations: it was 27 per cent at Waitemata District Health Board in 2009 and 17 per cent at Counties Manukau.
Auckland University and the Counties DHB are appealing to the health sector nationally to co-operate by providing data for the country's first health atlas.
Health atlas pioneer Professor Jack Wennberg, of the Dartmouth Institute for Health Policy and Clinical Practice in the United States, will speak at Auckland University tonight. He found that areas in the US that spend less on and provide less intensive care often get better outcomes.
He said health atlases mapped the chances of having certain medical interventions depending on where people lived and the physicians or health providers they used.
"The fundamental discovery is that the amount of care you get depends as much on where you live or the physicians or providers you see as it does on the illness you have.
"The chances of having a knee replacement varies more than three-fold among neighbouring medical care regions in the US and the UK.
"It's happening because patients tend to delegate to providers the decision-making on treatment when in fact what's required is active involvement because the only way to find out what patients want is to ask them."
Professor Wennberg said a big part of the Dartmouth Atlas, a national US atlas of Medicare-funded healthcare usage by those aged 65 and older, focused on chronic illnesses.
"There, the variation follows a different set of patterns [from surgery]. It's much more to do with the local capacity of the system. The number of medical specialists ... hospital beds ... intensive care units and so forth are highly correlated with the actual amount of care delivered."
Variations in the volumes of chronic-illness services explained the large per-capita Medicare spending differences between regions, Professor Wennberg said. A key statistic was that the chance of dying in an ICU varied from 12 per cent in some parts of the US, to 50 per cent in others.
"If you have more ICU beds, you use them."
Professor Jonathon Gray, of Auckland University and the director of Ko Awatea, says the Centre for Health Services Innovation being built at Middlemore Hospital is a driving force behind the New Zealand Health Atlas.
"New Zealand will be the first small country that has attempted to do it.
"The opportunity for us is around delivering lower-cost healthcare, better outcomes and overall improved population health. It's going to reduce duplication and waste."
WHAT THEY SHOW
* A health atlas portrays variations in healthcare usage between different areas on maps.
* The effects of factors like ethnicity, poverty and age are removed.
* In the United States one atlas has shown a more than three-fold variation in the chances of having a knee replacement between neighbouring regions.