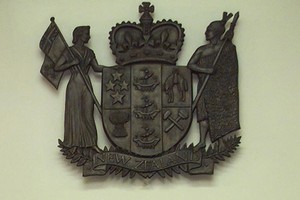 A Christchurch grandfather is fighting to keep his name out of the media after admitting 20 charges of possessing illegal internet pornography, including bestiality pictures and videos.
Suppression was refused by Christchurch District Court Judge Stephen Erber when the 71-year-old retired engineer pleaded guilty today.
But defence counsel Steve Hembrow asked for an extension of 48 hours so he could appeal to the High Court.
Judge Erber said the suppression would lapse if the appeal papers were not filed in that time.
The judge remanded the man on bail for sentence on April 15 and ordered a pre-sentence report to consider his suitability for home and community detention.
The charges were laid after a search warrant was executed at the man's home and a laptop computer seized. Thousands of images of mainstream pornography were found, but the police say there were also 700 images of bestiality involving dogs and horses.
Some images showed girls aged under 16 involved in posing or sex acts.
When interviewed by the police, the man said he was ashamed of his actions and blamed curiosity. He thought he had deleted the images.
Mr Hembrow asked for name suppression because the grandfather was a first offender who had suffered ill-health for two or three years and had been hospitalised with pneumonia and a stomach ulcer. His wife was innocent of any wrongdoing and also suffered ill-health.
The man had four children and a large number of grandchildren. He was involved in several community organisations.
The offending had taken place over a short period and there was no suggestion of any publication or trading of the images.
The man had bought a programme to delete and "clean" the images from his computer but it had evidently not worked.
The offending came to light when a hacker got into his Facebook account and began forwarding messages to his contacts. The man and his family approached police to try to find out who the hacker was, and surrendered his computer along with other family members' computers. The police Electronic Crime Laboratory then found the images.
"The public may be interested but there is no interest in the publication of his name at this point," said Mr Hembrow.
But Judge Erber said all the images were distasteful and some involved young girls. Maximum penalties were five years' imprisonment or a fine of $50,000. "Public interest trumps private concern," he said, refusing the suppression.
He then granted the 48-hour delay in lifting the order for the appeal to be filed.
- NZPA