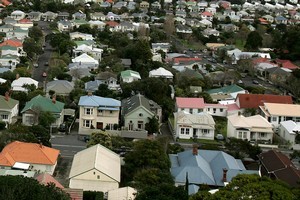 Flat-hunters and those wanting a flatmate have been conned by scammers who respond to advertisements and lure their victims into sending money overseas.
Government agency Scamwatch has received 14 reports of flatmate scams since the start of the year. One victim sent $1150 overseas.
The scammers operate in two ways. In the first, the fraudster, posing as a prospective flatmate, "accidentally" sends an overpayment on the deposit in the form of a cheque.
Scamwatch says the scammer makes an excuse for not seeing the flat before sending the cheque and asks the victim to return the extra money via a bank transfer.
The fraudster then cancels the cheque, leaving the victim out of pocket and without a flatmate.
The second scam targets people who are looking to move into a flat. The scammers list an ad on a home-hunting website and demand the victims send a deposit before they even view the flat. The tight market and fear of losing out on a flat often spur people to comply.
However, Scamwatch says the fraudsters take off with the money, never to be heard from again.
Pakistani national Waqar Qureshi, who moved to New Zealand in 2008 to study at Auckland University, almost fell victim to a scam at the beginning of last year when he was looking for an apartment.
The 27-year-old posted a listing on a legitimate British-based website, nz.easyroommate.com, and received emails in response from different people, including someone claiming to be a Kiwi nanny with a spare room.
Mr Qureshi said he realised the respondents were all scammers and did not hand over any money.
He said he wanted to warn others about the scams.
"Do not send them anything like money or identification unless you are very sure. Second thing is never deal in cash and always deal with a valid New Zealand bank account. If you transfer the money to Western Union, it is totally a scam."
His friend Muhammad Nadeem fell for a similar scam and was left $1300 out of pocket.
Six months ago, Mr Nadeem responded to a listing on Trade Me for an apartment in central Auckland and visited the flat with a woman who called herself Eleanor Seymour.
Mr Nadeem said that after he paid in cash, she refused to hand over the key, so he reported her to the police. She was never heard from again.