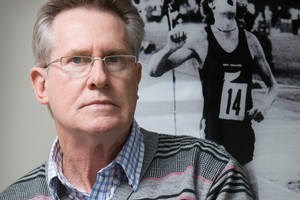 Some of the country's best known sport, business and entertainment personalities have been roped in to get Aucklanders excited about the Rugby World Cup.
The group, which include international fashion designer Trelise Cooper, round-the-world sailor Grant Dalton, Auckland Chamber of Commerce chief Michael Barnett and SkyCity entertainment group boss Nigel Morrison, was named as "Auckland's first XV" by Mayor Len Brown at a function at Eden Park last night.
Olympic gold medallist and recently appointed ambassador Sir John Walker was appointed "captain" of the team, which also include other sport personalities such as Bernice Mene, Ruben Wiki and former All Black coach John Hart.
"These people all realise how important Rugby World Cup 2011 is and that we all have a role to play in ensuring the tournament is a success for Auckland," said Mr Brown, the "head coach". "Essentially, what we were looking for were people who were highly respected in their fields and could see the importance of showcasing the best Auckland has to offer."
The mayor's selection was backed by Alan Whetton, Buck Shelford and Grant Fox - who were part of the victorious 1987 All Blacks team.
"All on the team are in a position where they can use their networks to make a difference. On my part, I will be making sure business know of the opportunities and take advantage of this," said Mr Barnett.
Mr Morrison said: "The Auckland first XV looks like a good cross section of people, and I'm sure we'll come up with some great ideas about getting people excited and proud of their city."
He said SkyCity has dedicated $50 million towards preparations for the tournament.
The First XV will assist the preparations in various ways, including making presentations to business groups, writing newsletters and blogs and encouraging businesses to ready themselves for the event. Their duties also include visiting schools and sport clubs and responding to media opportunities.
Rugby NZ 2011 chief executive Martin Snedden said this was a good concept to spread the word that the world cup was not all about rugby.
"Our mantra from day one has been around a stadium for four million. These 'champions' will be strong advocates for ensuring Auckland's 1.4 million residents are right behind the tournament."
DREAM TEAM
Sir John Walker (captain)
Michael Barnett
Julie Christie
Trelise Cooper
Grant Dalton
Simon Gault
John Hart
Carol Hirschfeld
Oscar Kightley
Bernice Mene
Nigel Morrison
Sir Wilson Whineray
Ruben Wiki
J Williams
Kerre Woodham