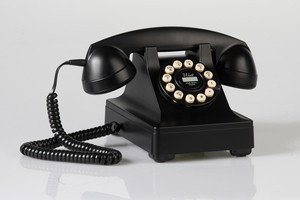 "Negligent" contractors have been blamed for cutting phone lines in an affluent Auckland suburb as many as 15 times since last month.
The workers are also accused of cutting a water main during a footpath upgrade for the Auckland Council on Ranui Rd, Remuera.
The problems are estimated to have affected up to 150 residents, including an elderly woman who has been left without a phone line three times in as many weeks.
The 91-year-old woman has been without service for a week since the first outage just before Christmas.
Her son, who lives in the South Island, is furious he has only been able to have intermittent contact with his mother, who lives by herself.
He was also worried that if something should happen to her, her medic alert alarm would not work because it needs to be connected to a landline.
The man asked that he and his mother not be identified to protect her.
Yesterday, as the phone line was restored for the first time since the most recent outage - which began on Thursday - a spokeswoman for telephone lines company Chorus called the footpath contractors "hugely negligent".
"They cut it 15 separate times. The first one we found was fixed, then there was another and now we've had to replace 90m of cable along the road," Chorus spokesperson Melanie Marshall said.
The elderly woman's son said the Auckland Council needed to hold the contractors accountable.
He said ratepayers would probably be footing the bill for their bungling: "They cut water as well. They will throw in their own escalation costs to cover for contingency because we all know s**t happens, but what I want to know is, who's going to pay for it?"
Marshall said Chorus would be talking to the council about the matter.
"We will talk to them about it and work with them but at the same time, it's equally important that they work with us to make sure these things don't happen."
Meanwhile, the elderly woman was "very relieved" her phone line had been restored yesterday. "I've been feeling absolutely isolated," she told the Herald on Sunday.
She described the workers as having "more brawn than brain".
Mayor Len Brown's press secretary Glyn Jones said last night that work on the footpath would have been contracted to council organisation Auckland Transport, not done by the council itself.
But he said if the woman or her son wanted to raise the issue with him, the mayor would look into it.
The contractors could not be reached for comment.