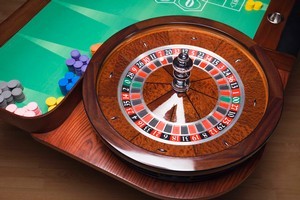 A long-serving accountant stole more than $5.4 million from a family-owned business group and gambled millions as a VIP high-roller at SkyCity casino.
The 57-year-old Auckland man pleaded guilty to two theft charges at the Manukau District Court this week.
He was granted bail until his sentencing in March, prompting cheers from his supporters in court. His lawyer, Shane Tait, won name suppression until then.
Mr Tait said his client was selling five residential properties to pay reparation to the victims and publishing his name would be detrimental to that.
The chief financial controller had a $300,000 salary - with annual bonuses of $50,000 - but stole $5.4 million over 10 years until discovered last year.
With complete control of the company group finances, the man was able to shuffle money between accounts to hide his tracks then transfer money to himself.
More than 150 transfers were made, some for as much as $100,000.
A director of the company, who cannot be named because it could identify the accountant, said the man was "like one of the family".
"He worked for my grandfather and father for 30 years. It was like a death in the family when we found out. Especially for my father and uncle who treated him like a brother. It hit them hard."
The company director was pleased with the guilty pleas, which saved a long court case, but wanted name suppression lifted.
The theft was discovered when an audit was ordered into the company's poor performance.
"The business should have been doing quite well, there was plenty of work being handed to us," said the director.
"We decided to get an audit done but he kept deferring it with different excuses. Finally, we demanded the audit and he just admitted stealing from us.
"We didn't really have any inkling but something just wasn't quite right. He was going to get found out, so he just came forward."
The company director said the accountant and his wife spent millions of dollars at SkyCity casino, "living the high life" in the VIP lounge.
"We heard he had a big win of $180,000 years ago and took business contacts to the high roller club.
"We didn't really question it at the time but in hindsight ..."
The gambling of stolen money is similar to the case of Herminia Lanuza, also an accountant, who was jailed last year after stealing $2.7 million to spend as a VIP at SkyCity.
The five properties to be sold to pay reparation have been remortgaged, so the company directors fear banks will get most of the money from the sales.
"He was spending our money at the casino and building his personal wealth too. That was money that was supposed to pay off our mortgages.
"The stealing was greed. He found it was easy and he was able to cover his tracks pretty well."
Gib Beattie, director of forensic investigation firm BeattieVarley & Associates, said senior staff members in positions of trust knew how to exploit systems.
"Business owners need to have a good hard look at how the money is going out, not just going in, and a lot of money can be saved by having regular audits."