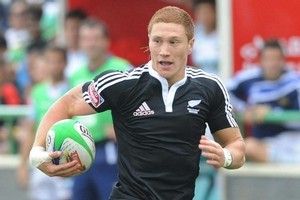 New Zealand Sevens player rookie Declan O'Donnell is allegedly the man who threw the first punch in a brawl at a Hamilton night club, The Outback, in the early hours of Friday morning, bar staff say.
The brawl was reported by TV3 to have started after O'Donnell's brother Callum and a friend were ejected at 2am for being intoxicated.
Doorman supervisor Sam McDonnell said the pair returned 10 minutes later, bringing Declan O'Donnell and others with them.
Outback Inn general manager Jason Hussey told TV3 Declan O'Donnell, then three others had allegedly assaulted him with a huge brawl erupting.
"One of my doorstaff looked like he'd been pummelled, absolutely annihilated, and it's not something we should have to deal with."
Waikato police were unable to confirm the names of the people involved in the brawl.
O'Donnell was just 19 when played his first rugby games for the New Zealand Sevens team last December.
The new squad for the competition will be announced this week, and a NZ Rugby Union spokesman said there was a process by which contracted players could face a disciplinary process if a complaint was upheld.
- NZPA