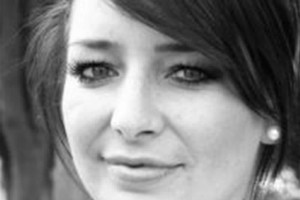 One of the two women at the centre of a Dubai sex scandal involving a New Zealand man had been sacked for being too flirtatious, her former boss has told reporters.
Danielle Spencer, 31, was in bed with New Zealander Toby Carroll in Dubai when Mr Carroll's former lover, Brazilian model Priscilla Ferreira, found them and went on a spree of violence.
She cut up furniture and furnishing with a knife and threatened both as a terrified Ms Spencer hid in the bathroom.
All three were arrested after Mr Carroll called police.
They are still in custody awaiting possible trial - Mr Carroll and Ms Spencer for having illicit sex, and Ms Ferreira for violence and criminal damage.
In Dubai, it is illegal to have sex outside marriage.
Mr Carroll had apparently broken up with Ms Ferreira the day before she stormed through his apartment in Dubai, after she found him with Ms Spencer.
Ms Spencer was described by her former boss as 'a Walter Mitty character' who had been asked to leave after barely a month for fear that her behaviour would cause a scandal by Dubai's standards.
She could be extremely flirtatious with colleagues and clients, said the British businessman who did not want be named.
He said she sent him photographs of herself in modelling poses.
She became popular very quickly but was also becoming an embarrassment for the firm in Dubai because of the strict laws about extramarital sex.
Authorities turned a blind eye if people were discreet, but she was being "pretty flagrant", he said.
She had been good at her job showing clients around luxury properties.
Ms Spencer spoke with an Australian accent, but they later discovered she was from Hull in England.
She was a well known around Dubai's party scene, said a friend.
Mr Carroll, in his 30s, worked as a property analyst at HSBC Bank in Dubai.
- NZPA