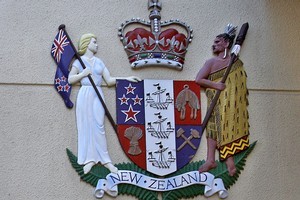 A 17-year girl had sex with a boy of 12 after they had both been supplied alcohol by an older person looking after the pair, a court was told.
Napier District Court Judge Geoff Rea described it "one of the more extraordinary cases I have come across" when he sentenced the girl on Wednesday to nine months' probationary supervision, Hawke's Bay Today reported.
The girl had pleaded guilty to having unlawful sexual connection with a person aged under 16 years and two unrelated charges of theft.
The court was told that an 18-pack of bourbon and cola was bought by the 23-year-old temporary caregiver for the girl to celebrate her 17th birthday.
The offence was initiated by the boy when he entered a room where the girl was sleeping after everyone else had gone to bed and asked her for sex.
Because of her age, had it been a day earlier the matter would have been in a juvenile court, with the focus on remedial steps and counselling, Judge Rea said.
Judge Rea said cases involving such young "complainants" were more likely to involve older men and grooming of juveniles - "really very little short of rape" - and he had sentenced one such offender in another court to seven years' jail.
"The whole point of this is his age," Judge Rea said.
The law assumed "he doesn't know about these things", the judge said, and it assumed that as an adult - albeit by just 24 hours - the girl was "supposed to know".
Assistance rather than punishment was required, he said, adding he was also "troubled" by the fact that since being charged the 17-year-old had also been shoplifting, stealing two packs of butter from one shop and a jacket from another.
- NZPA