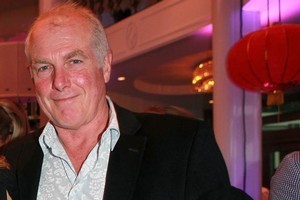 TVNZ has paid more than $1 million to high-powered international consultants, who critics say have "Americanised" news bulletins.
The money paid for US television executive Julie Kraft to visit New Zealand several times a year to "glitz" up news bulletins - at a time when profits were plunging and staff numbers being cut.
Insiders at the state broadcaster say Kraft, of Frank N Magid Associates, has had a major influence on the way TV news has changed since 2007, including the introduction of three weather bulletins during the 6pm news hour.
The world-renowned Magid approach is characterised by live crosses and personable reporters telling stories on camera. Journalists will often inject themselves into the story, filming or describing what they did or what happened to them.
This week reporter Melissa Stokes appeared in a piece-to-camera in Queensland, knee-deep in water and waving her arm to show the levels the water was expected to reach.
Also this week, One News crossed live to Jack Tame on the main street of Greymouth, where he held up a copy of the local newspaper and gestured to the street behind him to report the sealing of Pike River.
An Official Information Act request reveals the state broadcaster spent $262,000 in one year alone, plus travel expenses for Kraft.
TVNZ fought for 12 months to keep the figures secret but was eventually forced by the Ombudsman to make them public. The broadcaster said Magid also provided research and marketing assistance.
"The investment in Magid's assistance has paid off handsomely for TVNZ," said spokeswoman Megan Richards.
"It represents less than 1 per cent of TVNZ's operating costs. We have enjoyed a substantial return on investment."
But critics say the news has been "dumbed down".
Former TVNZ head of news Bill Ralston said the 6pm and 10.30pm bulletins were "all style and no substance".
He said: "All this chit-chat between hosts, cutting to live crosses where nothing is happening - top management decided they needed glitz.
"It's marketing the news, not telling it, or informing viewers what's been happening."
Media commentator Martin Gillman said TVNZ news had improved, but consultants in New Zealand would have been able to provide training and advice at a fraction of the cost.
The MG Communications director said television news had to find new ways to make the stories sound interesting because they rarely broke new stories. "There's a fine line between news and entertainment."
Magid was hired by head of news and current affairs Anthony Flannery soon after he started in 2007.